Sylvain Clermont
Residential Real Estate Broker
Équipe Sylvain Clermont sont courtiers immobiliers pour Proprio Direct. Spécialisé dans le domaine de la construction immobilière et en droit immobilier, nous vous offrons notre expertise de plus de 20 ans pour vous accompagner dans l'achat ou la vente de votre propriété.
Nos avantages:
- Travaille d'équipe à seulement 2% si vous trouvez l'acheteur;
- Services gratuits pour les acheteurs;
- Service personnalisé et attentif à vos besoins;
- Efficacité de notre équipe;
- Conseils d'experts en tout temps;
- Accompagnement professionnel;
- Transaction sécuritaire;
- Conseils éclairés minimisant les imprévus;
- SANS boite à clé, présence à toutes les visites de votre propriété;
- Vérification pré-vente gratuite.
Served sectors
Region of Montérégie
Region of Estrie
Learn more
Write to Sylvain Clermont
Benefits of selling your property with Sylvain Clermont
The formula that attracts 100% of buyers
For more than 30 years, Proprio Direct has attracted both buyers who want to buy direct and those who prefer to buy with a broker. It is well known, the more buyers we attract, the more we increase our chances of selling quickly.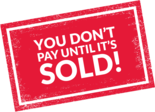 It's sold or it's free
Our commitment is clear: it's sold or it's free! With Proprio Direct, no incidental expenses, no trap. The seller does not pay any registration fees or options.
Exclusive marketing programs
With Proprio Direct, you benefit from the efficiency of our industry-leading exclusive marketing programs.
Commission from only 2%
Proprio Direct stands out with its unique offering that allows you to sell on your own, while enjoying the services of a broker from the beginning to the end of the transaction and enjoy a favorable commission rate.
Learn more
Contact Sylvain Clermont now Sell ​​a property with Proprio Direct and you could get a lot of AIR MILES® miles as a gift!