The formula that attracts 100% of buyers
For more than 30 years, Proprio Direct has attracted both buyers who want to buy direct and those who prefer to buy with a broker. This creates more traffic on our listings.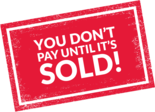 It's sold or it's free
Proprio Direct allows you to sell on your own, while enjoying the services of a broker and benefit from a very advantageous commission rate. And there are no registration fees or paid options with Proprio Direct !
Exclusif marketing programs
With Proprio Direct, you benefit from the efficiency of our industry-leading exclusive marketing programs.
Earn AIR MILES® Reward Miles
Proprio Direct is the only real estate agency in Quebec that can offer you AIR MILES® reward miles to earn even more quickly.
Learn more
Talk to the broker in your area