Dominic Caron
Real Estate Broker
Dominic has been in real estate since 14 years. Like all Proprio Direct brokers, Dominic is the holder of a permit issued by the l'Organisme d'autoréglementation du courtage immobilier du Québec (OACIQ) and therefore automatically benefits from all the protections provided by the Real Estate Brokerage Act. This is for us, as well as for the public, a pledge of confidence and quality. 'Dominic's been with Proprio Direct since 2006. Through his training at our Development Center, Dominic masters every aspect of our unique service offering: direct selling and buying, the art of attracting and retaining the best buyers, personalized marketing of a property and all the technology surrounding the broadcasting of his inventory on the internet. It's safe to say that our brokers are professionals of direct sales! Whatever the nature of your real estate project, the purchase or sale of your home, a first real estate transaction or an investment, Dominic can answer all your questions and meet all your real estate needs.


Experience in real estate
14 years
Proprio Direct borker since
2006
Languages
english / french
Served sectors
Region of Montréal
Region of Montérégie and in particular in Saint-Mathieu, Napierville, Beauharnois, Saint-Chrysostome
Learn more
Write to Dominic Caron
Benefits of selling your property with Dominic Caron
The formula that attracts 100% of buyers
For more than 30 years, Proprio Direct has attracted both buyers who want to buy direct and those who prefer to buy with a broker. It is well known, the more buyers we attract, the more we increase our chances of selling quickly.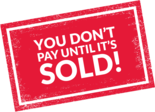 It's sold or it's free
Our commitment is clear: it's sold or it's free! With Proprio Direct, no incidental expenses, no trap. The seller does not pay any registration fees or options.
Exclusive marketing programs
With Proprio Direct, you benefit from the efficiency of our industry-leading exclusive marketing programs.
Commission from only 2%
Proprio Direct stands out with its unique offering that allows you to sell on your own, while enjoying the services of a broker from the beginning to the end of the transaction and enjoy a favorable commission rate.
Learn more
Contact Dominic Caron now
Testimonials
Un courtier immobilier d'expérience... Nous avons fait plusieurs transactions avec Dominic (Plex/Subdivision Terrain/Maison) et avons toujours été satisfait des ses services. Passionné et proactif, nous le recommandons sans hésiter.
Merci beaucoup pour l'attention hier chez le notaire; encore plus pour les services rendus.Nous avons été plus que satisfait du processus. On a beaucoup apprécié notre expérience et on passera certainement le mot si des gens dans notre entourage cherche un courtier.